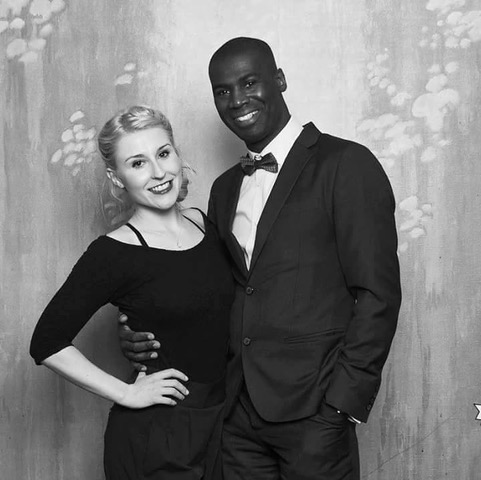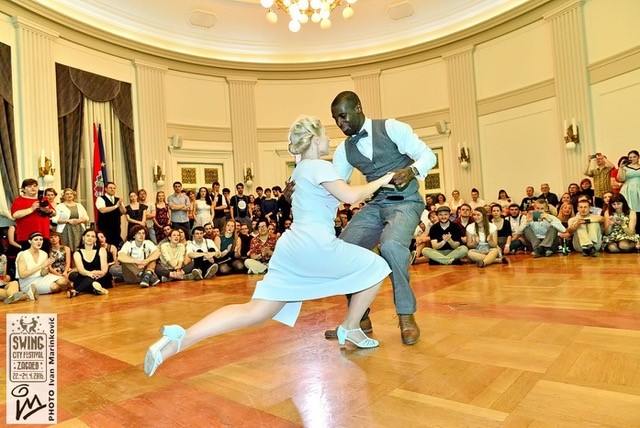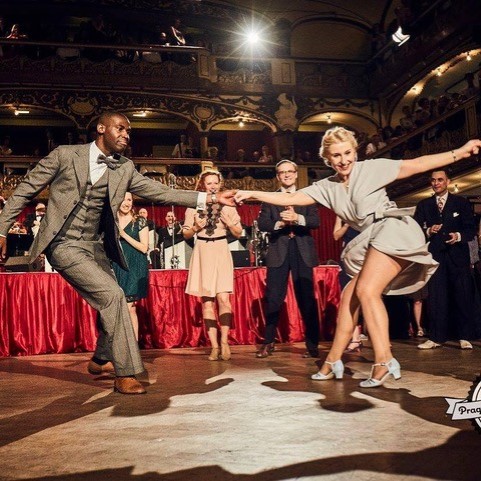 Joseph & Charlotte are currently two of the UK's busiest swing dance teachers of authentic dances such as the 1940s Lindy Hop, 1920's Charleston, Black Bottom, Blues and Authentic solo Jazz touring Europe and inspiring people with their fun, high energy classes, wherever they go. 

Having learnt from the 1930's old timers, such as Frankie Manning, Norma Miller, his late uncle, who was a blues dancer and the early teachers who revived the Lindy Hop, they specialise in retaining the authenticity of a by gone era, but with original moves, a modern technical, informative and entertaining twist. You leave their classes feeling excited, like you've just seen an action movie. 

They've taught and perform all over the UK, including numerous theatres, the world famous Royal Albert Hall ( http://www.youtube.com/watch?v=YZutETo9SEo ), FIFA World Cup Launch at the Grand Palais, Paris and European countries such as Germany, France, Sweden, Spain, Greece, Norway, Turkey, Switzerland, Denmark, Belgium, Czech Republic, Hungary, Amsterdam, Israel, Slovenia, Italy, Croatia, Ireland, Austria, etc.

They run a dance school JiveSwing.Com , which has choreographed and appeared on a number of National TV, Radio and Music Video projects, such as TV Adverts, Channel 4's Royal Come Dine with Me,  Dancing on Ice, Britain's Got Talent, and TV Documentaries, including one presented by BBC's  Strictly Judge, Len Goodman, 'Yolanda Be Cool' (The guys that did Americano) music video: http://www.youtube.com/watch?v=xg9-GMUl89Y , the popular BBC's Wartime Farm http://youtu.be/NoNuAFcuQxA  and BBC2's Further Back in Time for Dinner – https://youtu.be/oCPvkd6_Xhs 

Most importantly, Joseph's mum thinks they're amazing.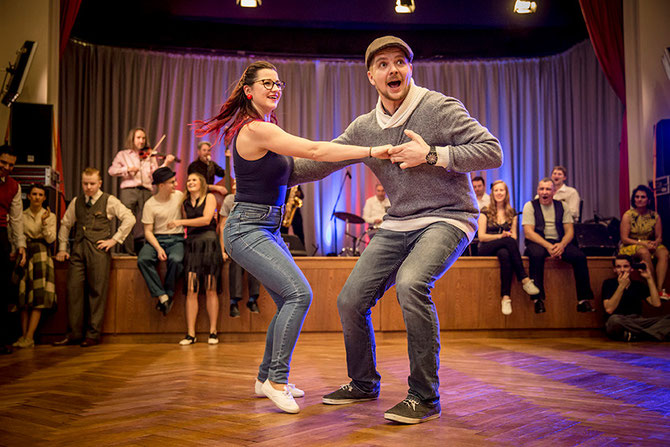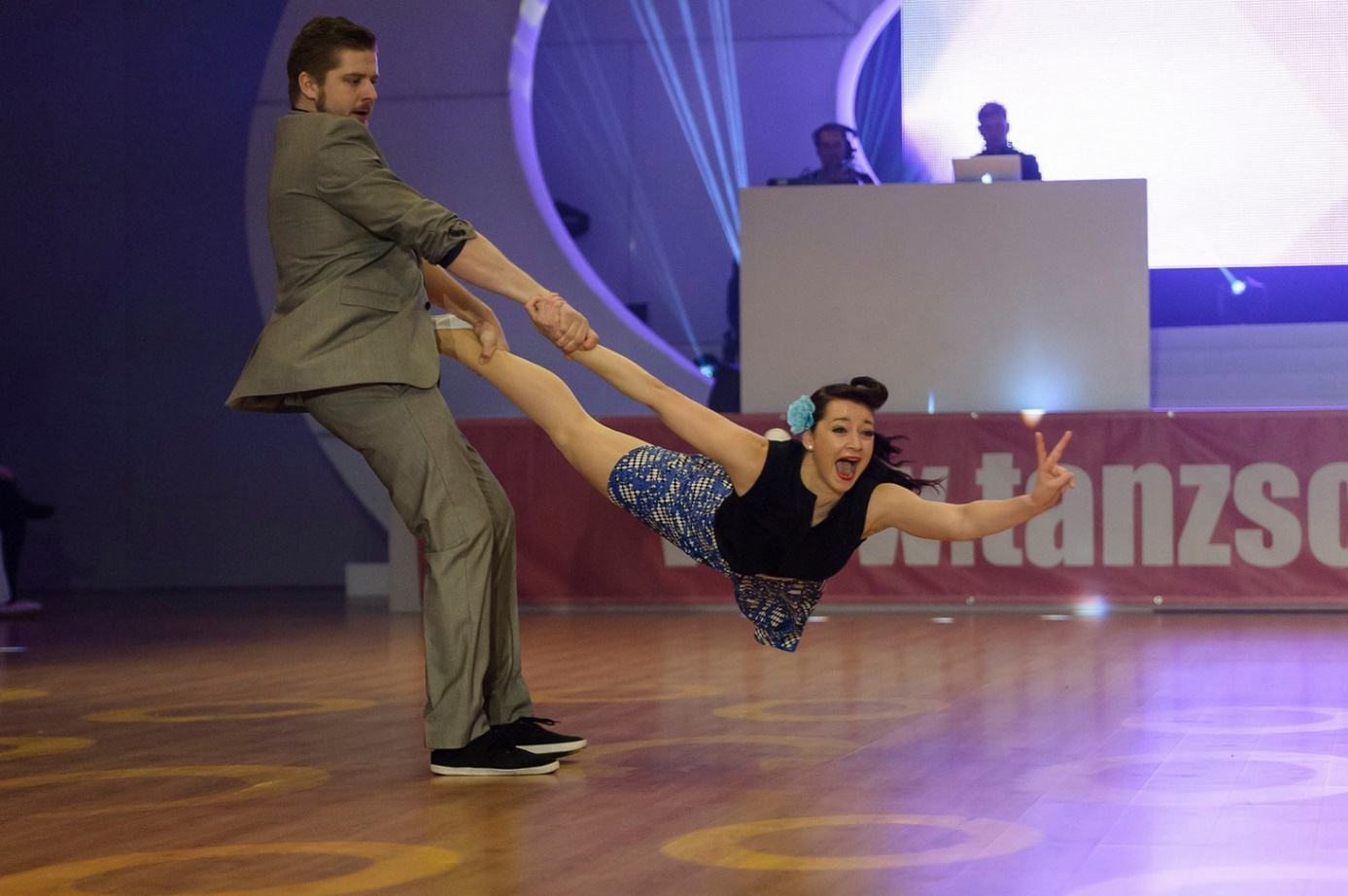 Jessy has been dancing since she was a little girl and started dancing the Boogie Woogie at the age of eight. Since then, dancing has been her passion, her whole heart can be seen – felt – in her performance. As soon as she hears the music, she cannot stand still for a minute, she just has to move to the music. Students from old to young benefit from her sensitive and fun character. Jessy has completed environmental economics training and is currently working in the economic field. Despite this job, she devoted her life entirely to dance, especially swing dances and the 50s.
Markus started dancing at the age of eleven, he has been dancing with Jessy since 2000. Markus has boogie dancing in his blood, he loves moving to the melody and that is exactly what makes him dance and interpret swing music. He gives every dance his own personal touch and always makes his audience laugh. Markus is currently working as an order picker and driver. In addition, he lovingly takes care of his two children Alina and David with his wife Katharina. Nevertheless, he devotes every free minute of the remaining time to dancing and teaching.
Jessy and Markus have been dancing together for over 20 years, the two of them know each other almost from the inside out, which makes them so special and harmonious, you could almost say they know what the other person thinks. Leading and following together with an excellent feeling for music are the focus of their classes and it is their aspiration to pass on these skills combined with a lot of fun for their students.
In tournament sport, Jessy and Markus achieved among other things:
* a vice European championship title in the junior class
* well over 50 wins and around 70 podium places nationally
* four times Austrian state champion
In 2011, Jessy and Markus took the first steps towards becoming Boogie teachers and were imme-diately able to receive numerous invitations from various camps in Russia, Ukraine, Germany, England and many more, and so have been successful as trainers worldwide. The fun, the har-mony and their Viennese wit makes them both unforgettable and excellent in what they do
Your content goes here. Edit or remove this text inline or in the module Content settings. You can also style every aspect of this content in the module Design settings and even apply custom CSS to this text in the module Advanced settings.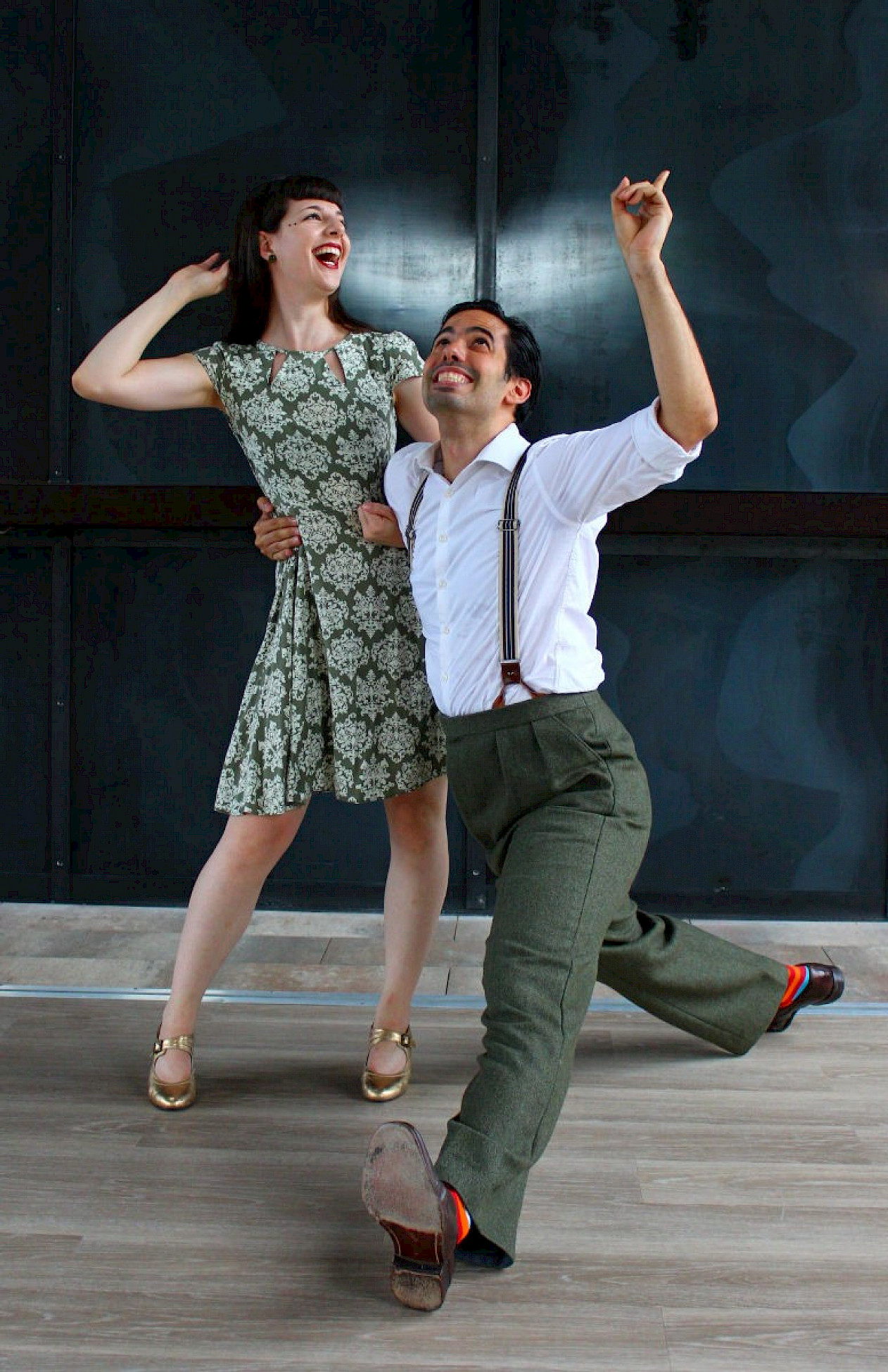 After discovering the Swing in 2007, Eran spent his time travelling and dancing to spread spirit of Lindy Hop, Balboa and Co. in Israel. He is co-founder of the Holy Lindy Land, one of the most successful swing dance schools of our time. His passion for dancing and teaching led him to Berlin in 2013, from where he could carry his love of swing dancing around the world. He has won numerous competitions in Lindy Hop, Balboa and Blues at events such as the International Lindy Hop Championships, Lindy On The Rocks, the Berlin Blues Explosion, Camp Hollywood and the European Swing Dance Championships.
Isabel was infected with the swing dances immediately after the first visual encounter and therefore made the choice of her new place of residence dependent on whether one could learn these dances there. And so she stormed Freiburg's dance floors shortly afterwards and missed no opportunity to build up local and international knowledge and to try out new things. The dance school soon became her second home and Isabelle could be found on all Lindy Hop, Balboa and Blues dance floors.
Since 2017, the two have been teaching together in the Ruhrpott, where they are also trying to establish a growing Balboa community.
Eran and Isabelle are convinced that a good quality of movement is of great importance in couple dance. With the help of examples from everyday life and a lot of humor, you will learn in their courses how you can cope with complex movements in dance more easily. You will also notice that behind Eran's gentle smile and Isabelle's sometimes stern gaze is a stubborn couple of teachers who won't give up until they get the feeling that their student have understood.